Pantone colour of the year 2021
At the end of 2020, in the midst of a pandemic that has changed the lives of millions of people around the world, the Pantone Colour Institute no longer decrees the colour of the year but for 2021 identifies a palette, the combination of two colours side by side: Ultimate Gray and Illumination Yellow.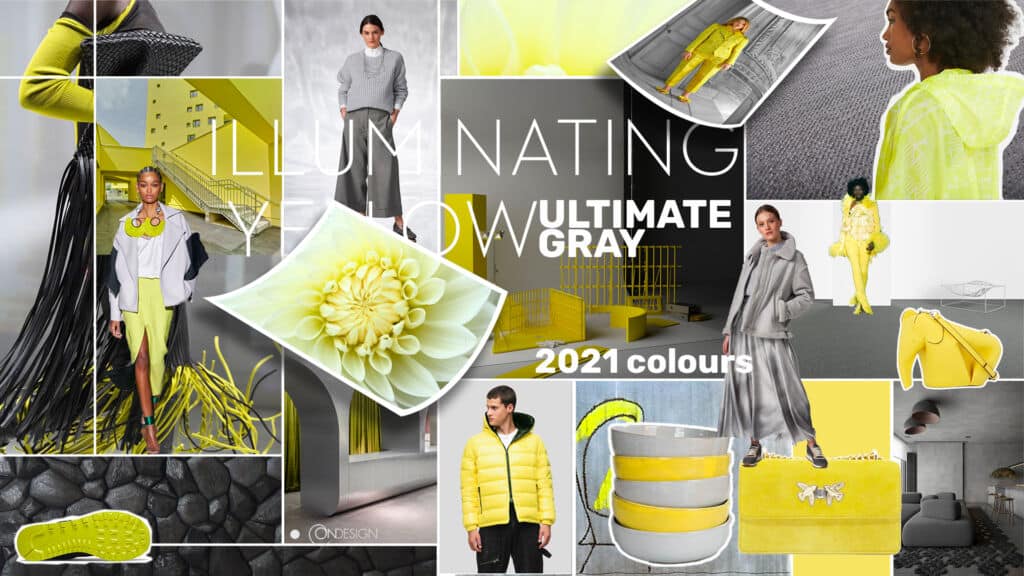 Pictures source: Bottega Veneta, Peserico, Pinko, Loewe, Moroso, David Frutos, The Istambul foundation for Culture and Art, Nike, Bluemarine, Domino magazine, Hangzhou dreamscape
The result is a surprising "unique" capable of evoking stability but also push towards the future. The outcome follows of a careful analysis of the aesthetic, socio-cultural and technological trends in the design and fashion sector associated with the study of the psychology of colour and their effects on people.
Similar to the Yin and Yang dualism of Chinese philosophy, the two colours contrast and harmonize together, blending their inherent qualities.
The gray that represents composure, protection and transition joins the energy of yellow and its ability to generate optimism. Together the two colors convey the idea of ​​transition, passage, active waiting and finally hope.
On the website, Leatrice Eiseman, executive director of the Pantone Color Institute, explains how "The mix between Ultimate Gray, stable over time, and the vibrant yellow Illuminating, conveys a message of good cheer and strength. Concrete and solid, but warm and optimistic at the same time, this colour combination conveys a sense of resilience and hope. We need to feel encouraged and uplifted; this is something essential for the human min2d".
Colours that communicate safety and power
The color combination was applied to our new UX / UI project: the app for Android and iOS, DOTS.power. Designed to be connected to a GPS tracker for motorcycles and scooters, it brings to the fore all the control features such as safety, anti-theft and vehicle performance and facilitates its use.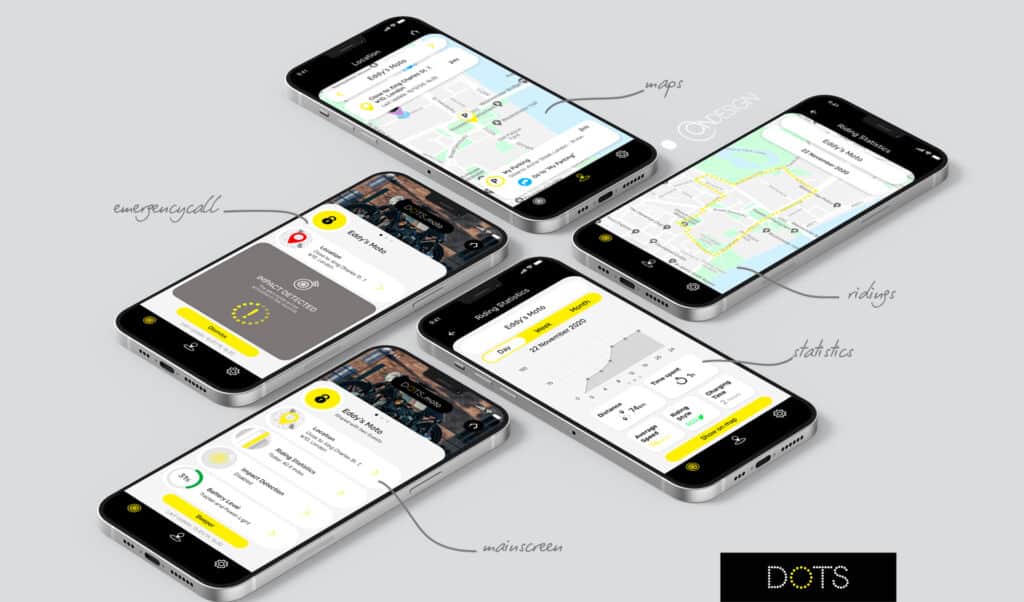 Follow up on LinkedIn ONdesign Italy
Do you like to be #ONdesignONair ?
ONdesign is always available to be contacted at:
Email: info@ondesignitaly.com
Phone: +39 06.64520314
Address: via della Piramide Cestia 1
00153 Rome, Italy