Designing ruggedized products means to conceive devices able to maintain their functionality, usability, ergonomy and performance in extreme conditions and to ensure the safety of the people using them. Always starting from ergonomics, we define products with appropriate dimension, orientation, grip and configuration of control panels to make sure each device is highly usable within its particular constraints.
Ergonomy and aesthetic design
A radio remote control to pilot industrial machines is our latest project for TER. Specifically designed to operate reliably in harsh usage environments and circumstances, such as wet or dusty conditions, and to be used by people wearing protective equipment that impacts their sense of touch and vision, the remote control stands out in the product category for the compact form factor, comfortable hand-holding, friendly user interface, easy accessible touch button and joystick integration on top of a unique recharging system with a dedicated docking station.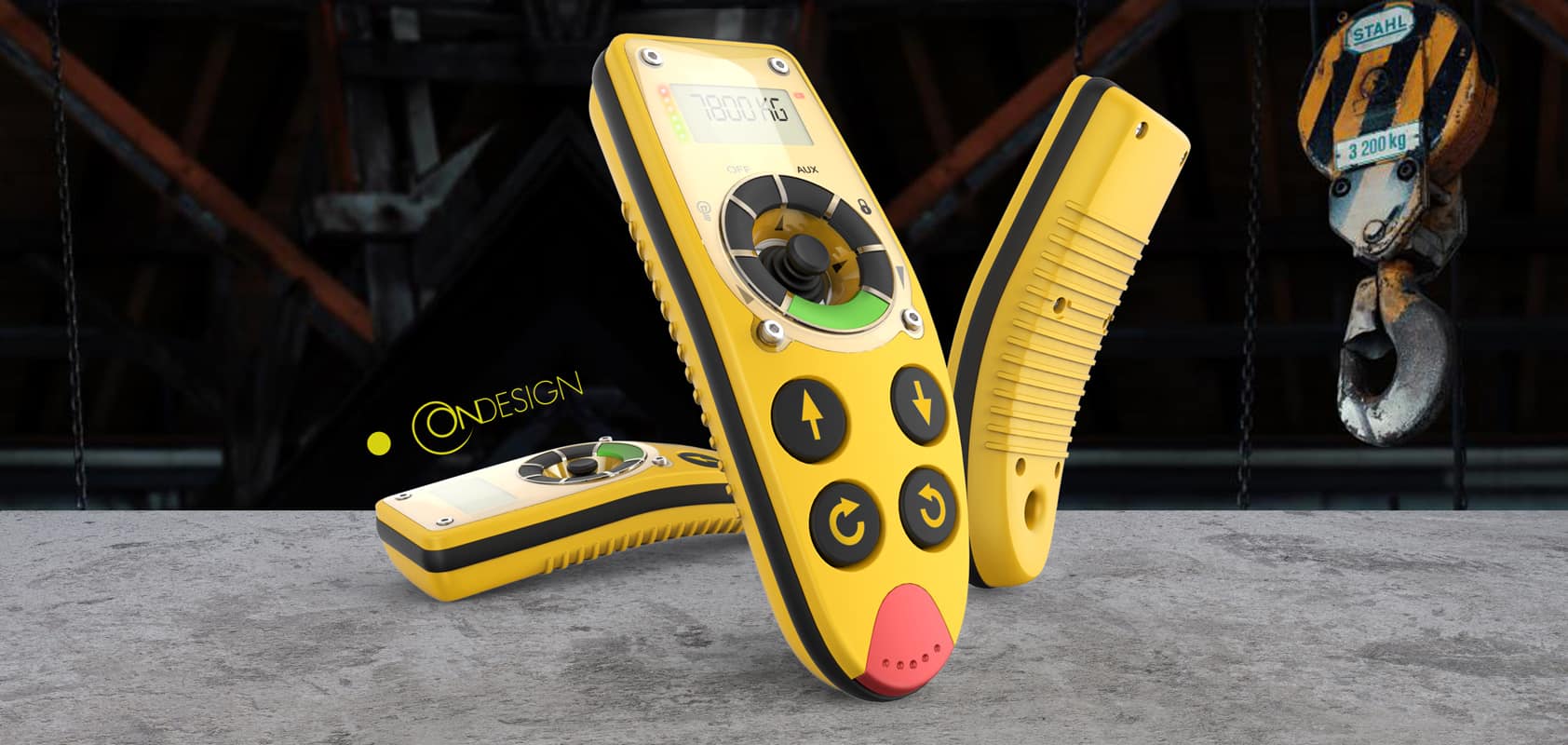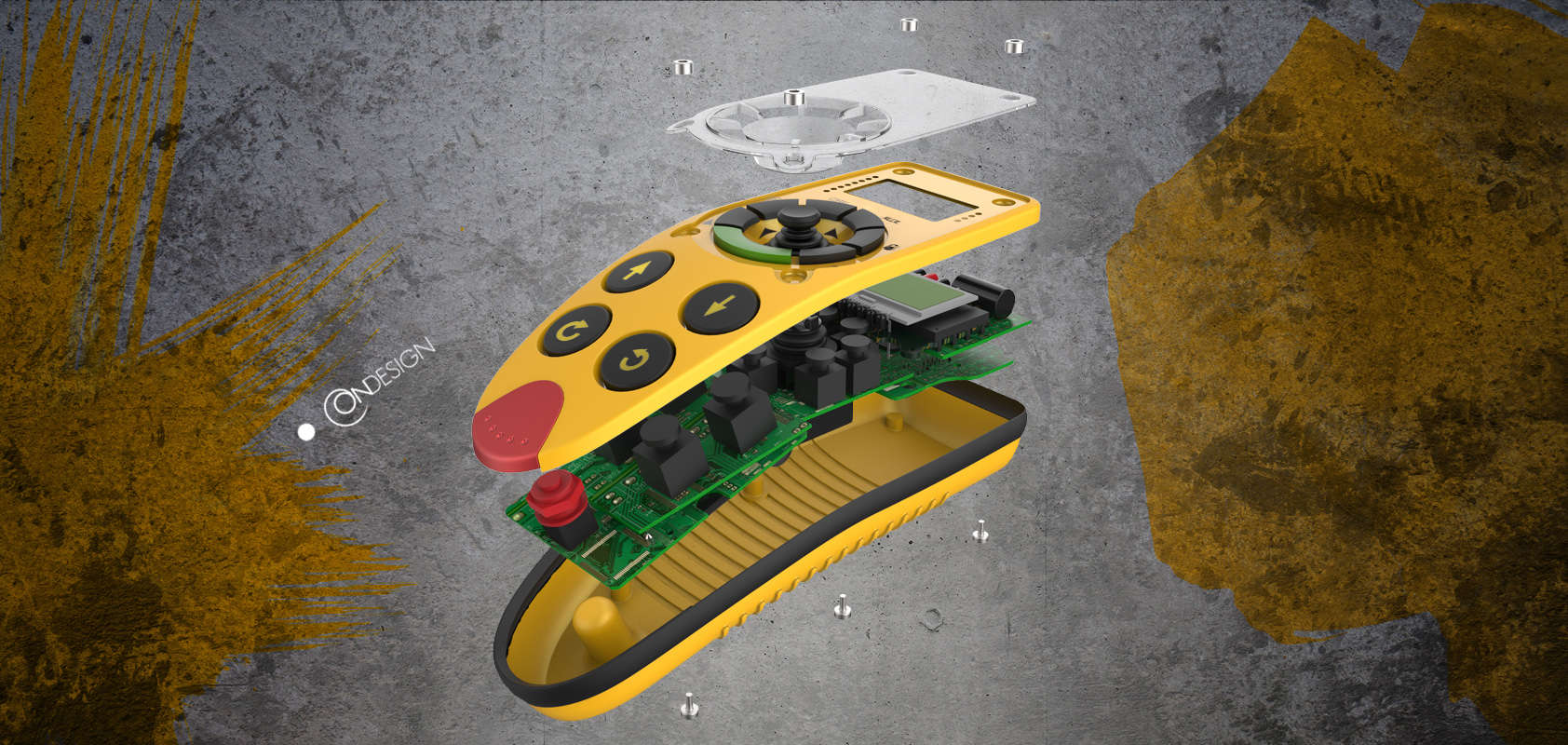 Follow up on LinkedIn ONdesign Italy
Do you like to be #ONdesignONair ?
ONdesign is always available to be contacted at:
Email: info@ondesignitaly.com
Phone: +39 06.64520314
Address: via della Piramide Cestia 1
00153 Rome, Italy