Fashionable paper product design for your daily use
It's a matter of fact: everything we daily use to organize tasks, order documents, write down what needs to be put on paper, or free our creativity, are not merely objects. Pens and pencils, organizers, drawers, block notes, folders – just to mention a few – can be true design. They reflect our style and, with their aesthetics and features, always follow the fashion of the moment. ONdesign records and adapts the ideas offered by the new trends to decline them in useful and trendy, fashionable and beautiful design objects, taking into account moods and seasonality of graphics, colors, finishings and lines. Every single feature is conceived by ONdesign to meet specific targets, every object realized is truly contemporary. Acting as expert and sophisticated interface between fashion and market, ONdesign studies and selects materials and patterns to create innovative and refined products, always identifying the correct interpretation of the market's needs.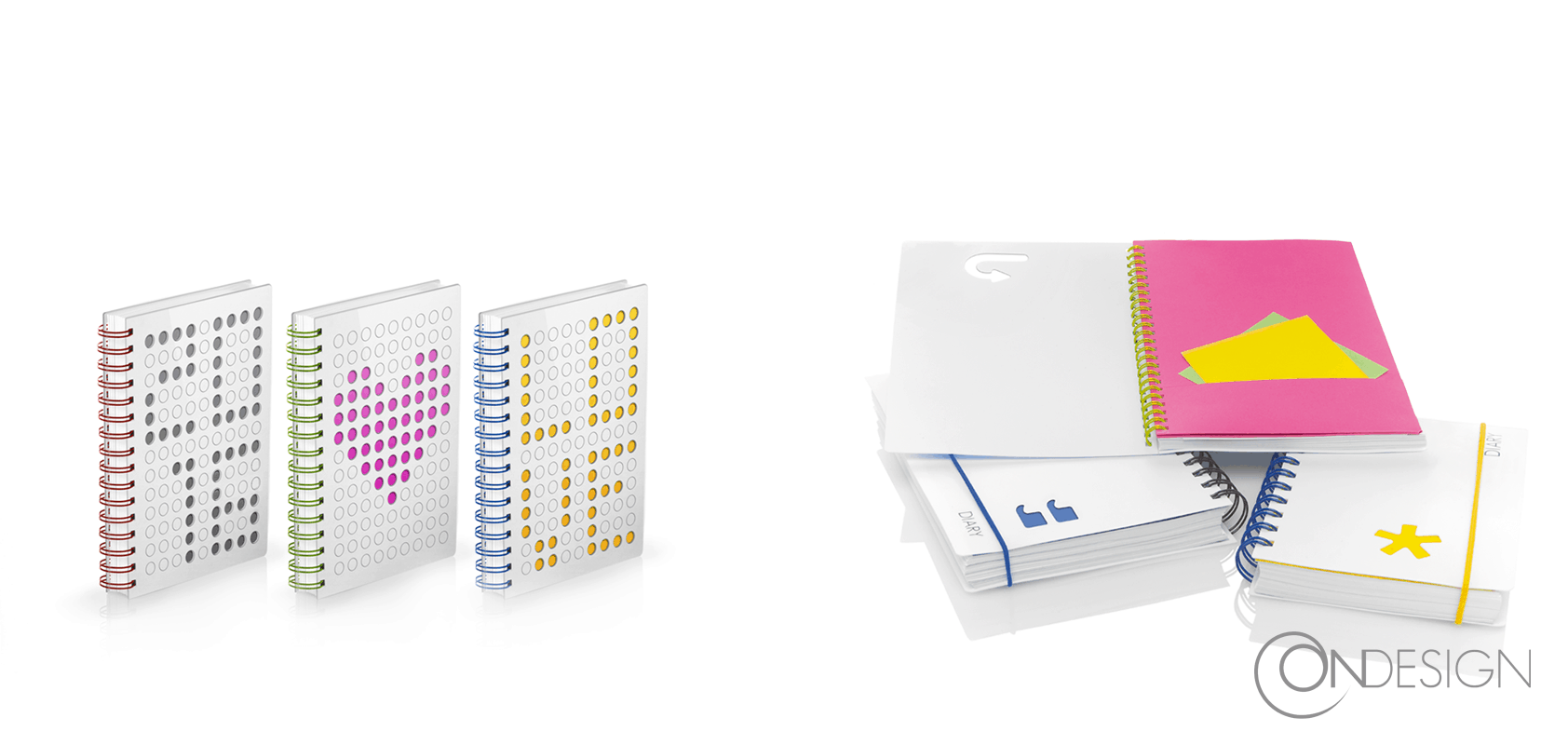 Do you like to be #ONdesignONair ?
ONdesign is always available to be contacted at: