Addex design france writing instruments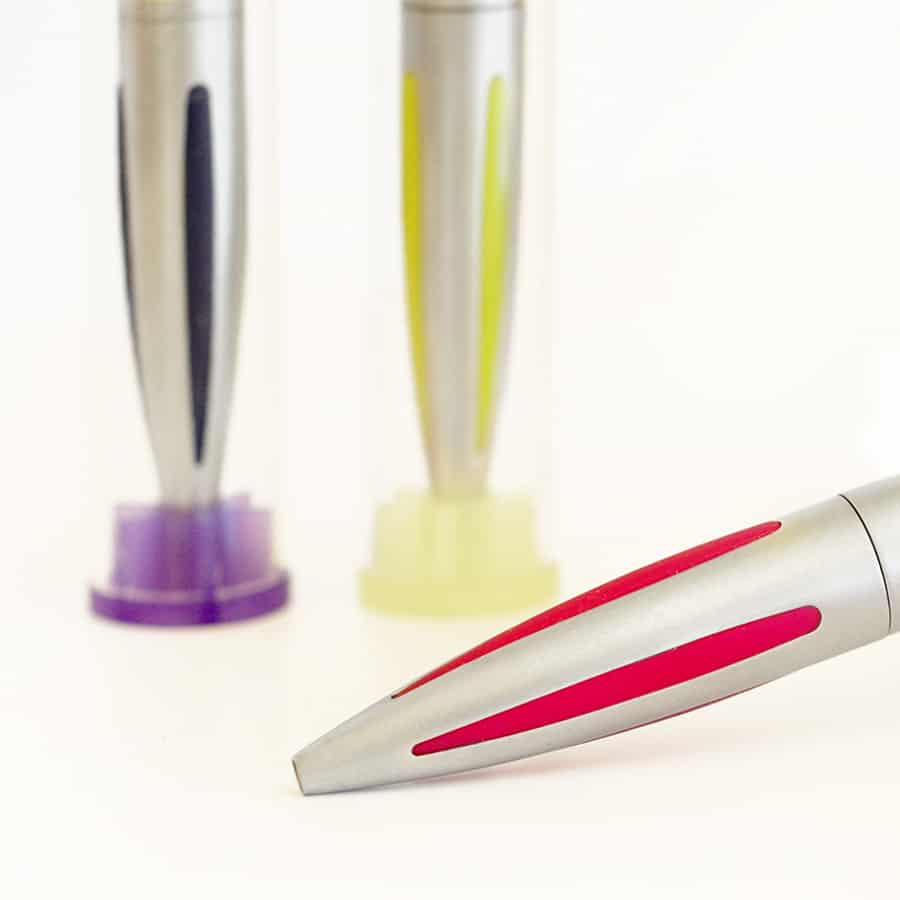 The design of the writing instrument has been thoughtfully crafted with the user in mind. The ergonomic form factor provides maximum comfort during extended use, reducing hand fatigue and allowing for effortless writing. The combination of bright colors and soft and hard materials is a unique feature that adds a touch of personality to the pen. Also the combination of different materials enhances the overall user experience.
In addition to its functional design, the writing instrument is also aesthetically pleasing. The bright colors are eye-catching and provide a welcome change from the standard monotone pens that are often found in the market. The use of soft and hard materials also adds a distinctive texture that makes the pen stand out. This attention to detail in both form and function is what sets ADDEX DESIGN apart from other writing instruments on the market.
In conclusion, the ADDEX DESIGN ballpoint pens are not just a writing tool, but a piece of design. The thought and care that has gone into the design of this product make it a standout in a crowded market.