TCL: smartwatch with WEAR OS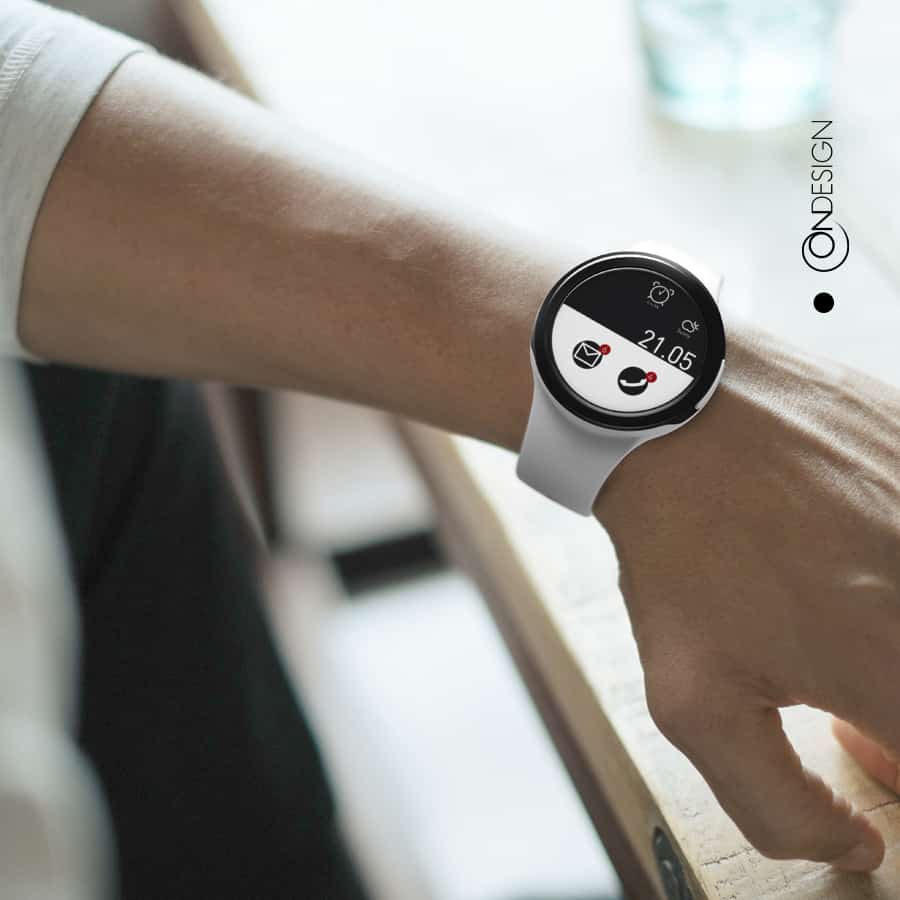 Our Wear OS smartwatch design is a unique combination of ergonomic functionality and fashionable design. Our goal is to create a device that serves not only as a functional tool for monitoring health and fitness, receiving notifications and controlling music playback, but also as a lifestyle accessory.
To achieve this, we designed the smartwatch with a sleek, modern and minimalist look, using premium materials such as high-quality stainless steel and soft silicone rubber. The watch is lightweight and compact, with a comfortable to wear size and an adjustable band to fit different wrist sizes.
Our smartwatch is also very ergonomically designed with a user-friendly interface that is easy to use and customize. The display is clear and concise, with a high-resolution screen that provides real-time updates and notifications.
The device is powered by Wear OS, a comprehensive operating system developed by Google specifically for wearable devices like smartwatches. Wear OS offers a user-friendly interface that is easy to navigate and customize, with clear and concise displays and intuitive touch controls.
One of the main benefits of Wear OS is the wide range of features it offers, including the ability to receive notifications, track fitness and health data, control music playback, and make and receive phone calls, to name a few.
In addition to the features, Wear OS is also highly customizable to individual preferences. This includes the ability to change the watch face, add new apps and personalize settings, and choose from a range of stylish and fashionable watch designs and finishes.