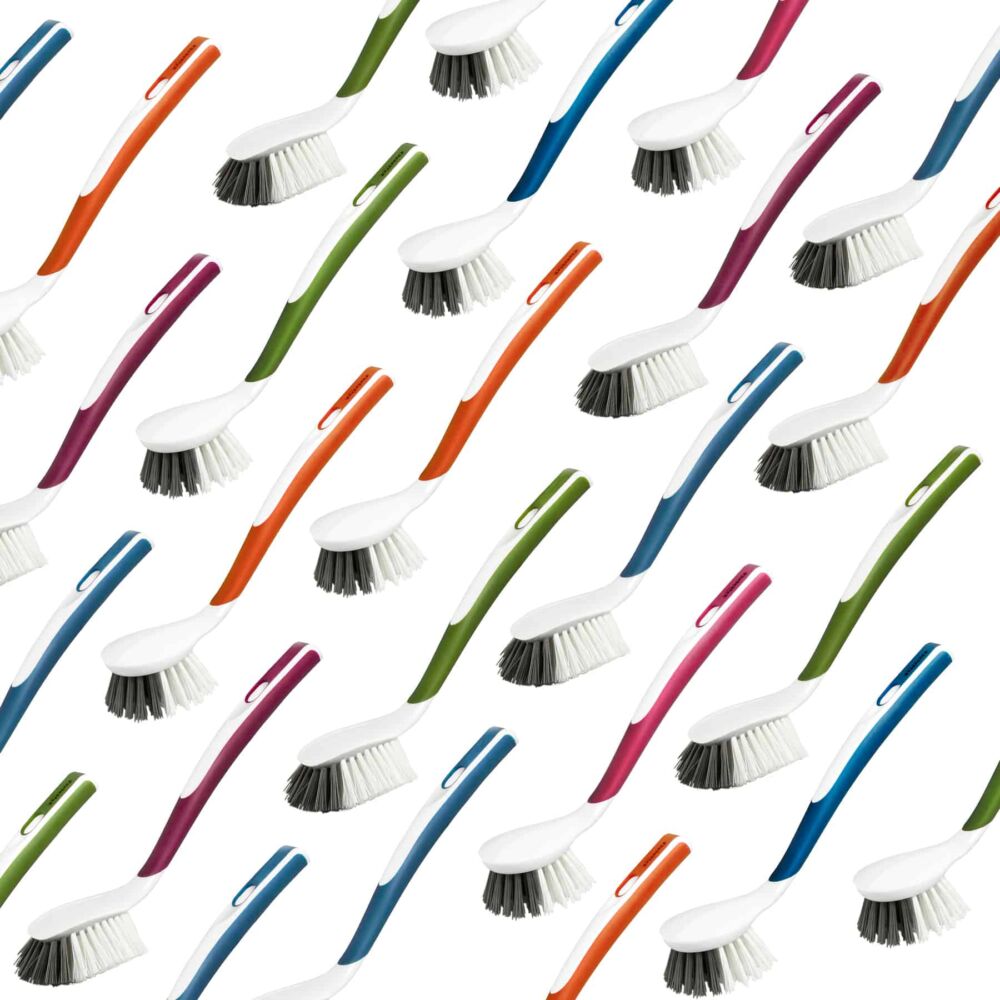 The Nespoli cleaning tool design project aimed to create a new line of cleaning tools for the home, including brooms, mops, brushes, and dustpans. The team's focus on user-centered design, ergonomics, and aesthetics paid off when the line won the prestigious Red Dot Design Award.
To better understand the target audience's needs and preferences, the design team conducted user research. As a result, they made sure the products were comfortable and easy to use, reducing physical strain on the user. Furthermore, they developed a distinctive and attractive design that would stand out in the market and embody the brand's commitment to quality and excellence.
The Nespoli cleaning tools are designed with a unique combination of soft rubber and plastic materials, along with bright and trendy colors that are both aesthetically pleasing and practical. The soft rubber offers a comfortable grip, while the plastic ensures durability. Moreover, the bright and trendy colors make the cleaning tools appealing and eye-catching.
The design team's consideration of the materials and colors used to create a product that is not only functional but also visually appealing and in line with the latest design trends. This unique combination of soft rubber, plastic, and bright colors represents an innovative approach to cleaning tool design and is a key characteristic of the Nespoli line.
The Nespoli line's winning of the Red Dot Design Award is a testament to the design team's hard work and dedication in creating a world-class product.