MOTOROLA: STRATEGIC ANALYSIS FOR PRODUCT POSITIONING
STRATEGIC ANALYSIS FOR PRODUCT POSITIONING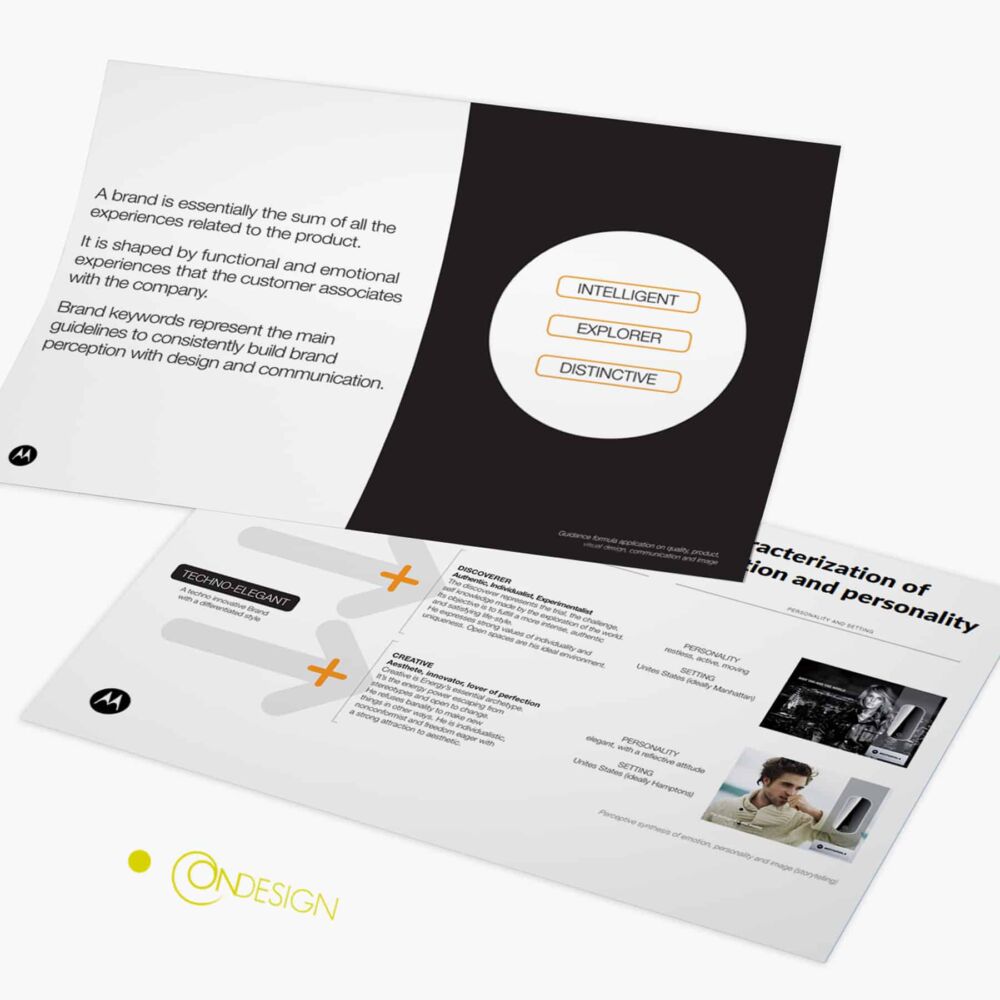 We designed the Motorola's new line of mobile phones with a comprehensive brand strategy, including image concepts and product design. The positioning of main competitors was mapped on socio-cultural trends, revealing a non-occupied area where Motorola could differentiate itself. This direction creates a strong differentiation and ensures consistency and effectiveness in the brand design program through a creative exercise focusing on the application of core values.
Motorola is known for its distinctive brand character in the mobile phone market, characterized by its focus on innovation, reliability, and affordability.
Innovation: Motorola has a history of introducing cutting-edge technologies in its mobile phones, such as the first flip phone, the first mobile phone with a built-in answering machine, and the first mobile phone with an integrated MP3 player.
Reliability: The brand is known for its durable and long-lasting products, which have earned it a reputation for being reliable among customers.
Affordability: Motorola has positioned itself as a budget-friendly alternative to high-end smartphone brands, offering quality devices at more affordable prices.
In addition, the brand is also associated with a clean and minimalist design aesthetic, which has become a hallmark of the Motorola brand.
These characteristics have helped to establish the brand as a leader in the mobile phone market and have contributed to its popularity among customers.