Motorola weather station APP DESIGN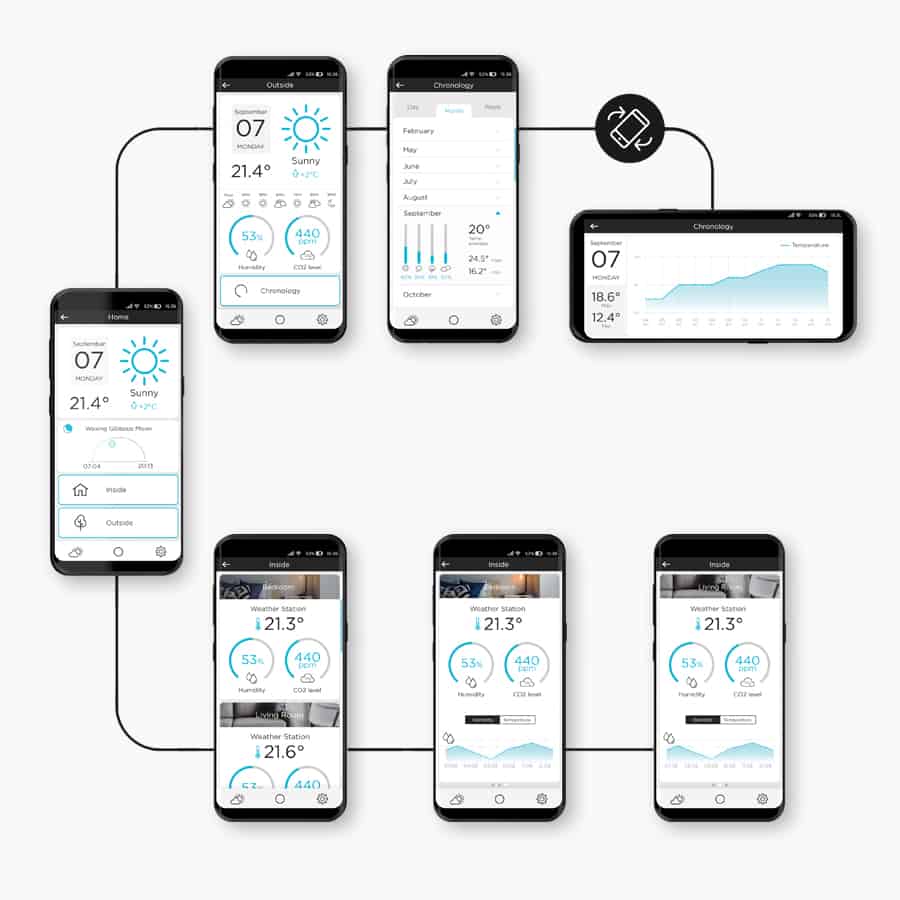 Weather app and integration with other services and devices
The Motorola Weather Station app is a mobile application that allows users to access real-time information from their smartphone or tablet. The application provides a range of weather-related data, including current conditions, forecast, and historical data.
The design of the app is focused on providing an intuitive and easy-to-use experience for users. The interface is clean and clear, with important information displayed prominently. Furthermore the application is optimized for different devices and platforms, including smartphones and tablets, and is designed to be responsive and accessible to all users.
Features of the app include real-time weather updates, detailed weather forecasts, historical weather data, and customizable alerts for severe weather conditions. The app also allows users to add multiple locations and switch between them easily. It is able to provide them with weather information for the places they care about most.
The app also integrates with other services and devices, making it easier for users to access their weather information. For example, the app connects smart home devices, such as smart thermostats and home security systems, to automatically adjust the temperature and lighting based on the current weather conditions.
In addition, the app provides detailed information about weather patterns and trends. The interface includes graphs and charts that show changes in temperature, humidity, wind speed, and precipitation over time. This data is displayed in an easy-to-understand format, making it ideal to understand weather patterns and trends.
The Motorola Weather Station app is an essential tool for individuals, businesses, and organizations that need accurate and reliable weather information. With its strong visual impact and great usability, the app provides users with a seamless and enjoyable weather tracking experience.