Microoled connected glasses with HUD display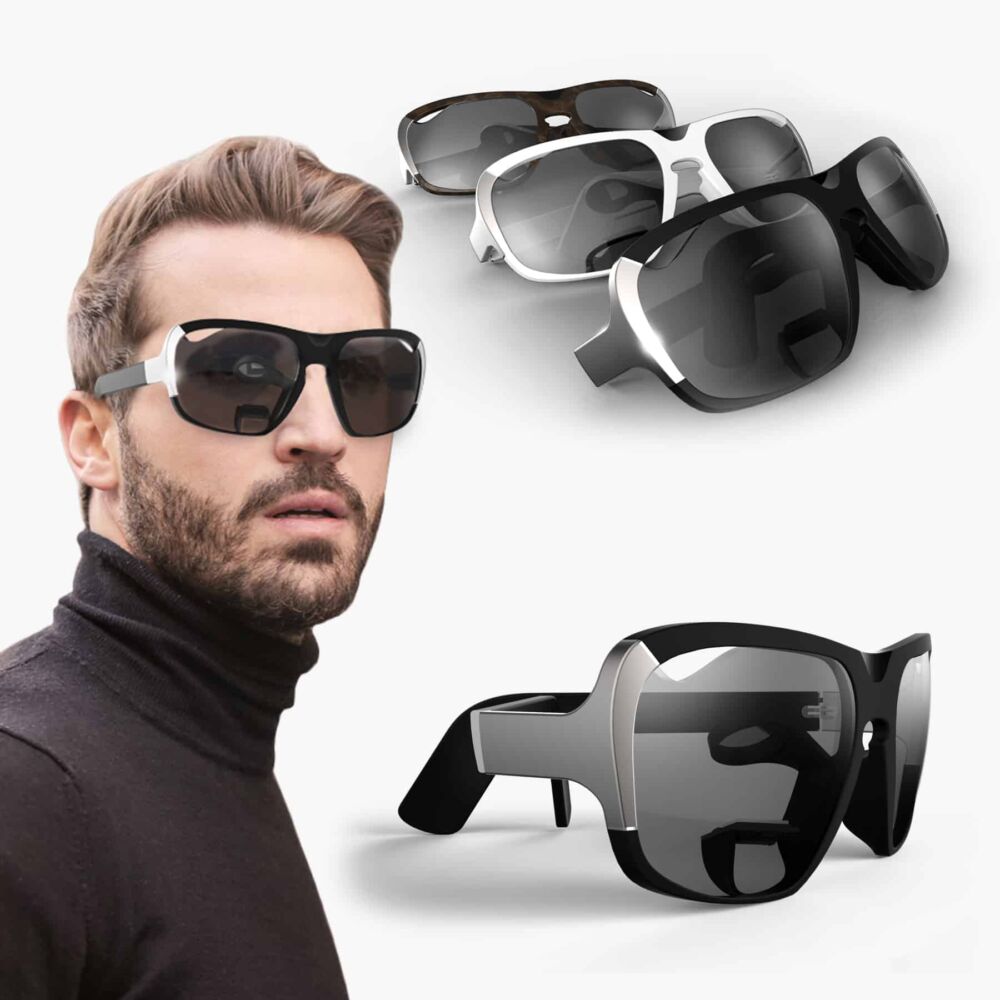 connected glasses with Heads up display
Our design of connected glasses caters to a diverse range of users and different lifestyles, by offering personalized solutions for each persona: sportive, city live, and casual.
We designed sportive smart glasses for athletes and active individuals. The sweat-proof materials, shatterproof lenses, and secure fit ensure maximum comfort and durability during physical activities.
City dwellers require a fast-paced solution, and our city live smart glasses deliver just that. With a compact and stylish design, and a clear display, these glasses guarantee easy access to information on the go.
For a more relaxed lifestyle, we designed casual smart glasses. These glasses feature a lightweight and comfortable design, with stylish frames to suit a variety of personal styles.
Connected glasses utilize Microoled's AMOLED HUD technology, ensuring high-quality visuals, with vivid and clear displays that are easy to read.
Head-Up Display (HUD) technology is a key feature. Information are displayed directly in the wearer's line of sight, without having to look away from their surroundings. This technology increase safety and improve productivity. The HUD display is also customizable, allowing users to configure the information that is displayed. This level of customization and control makes the glasses an indispensable tool for anyone who wants to stay connected and informed, while still being able to focus on the task at hand.