Healthcare application medical app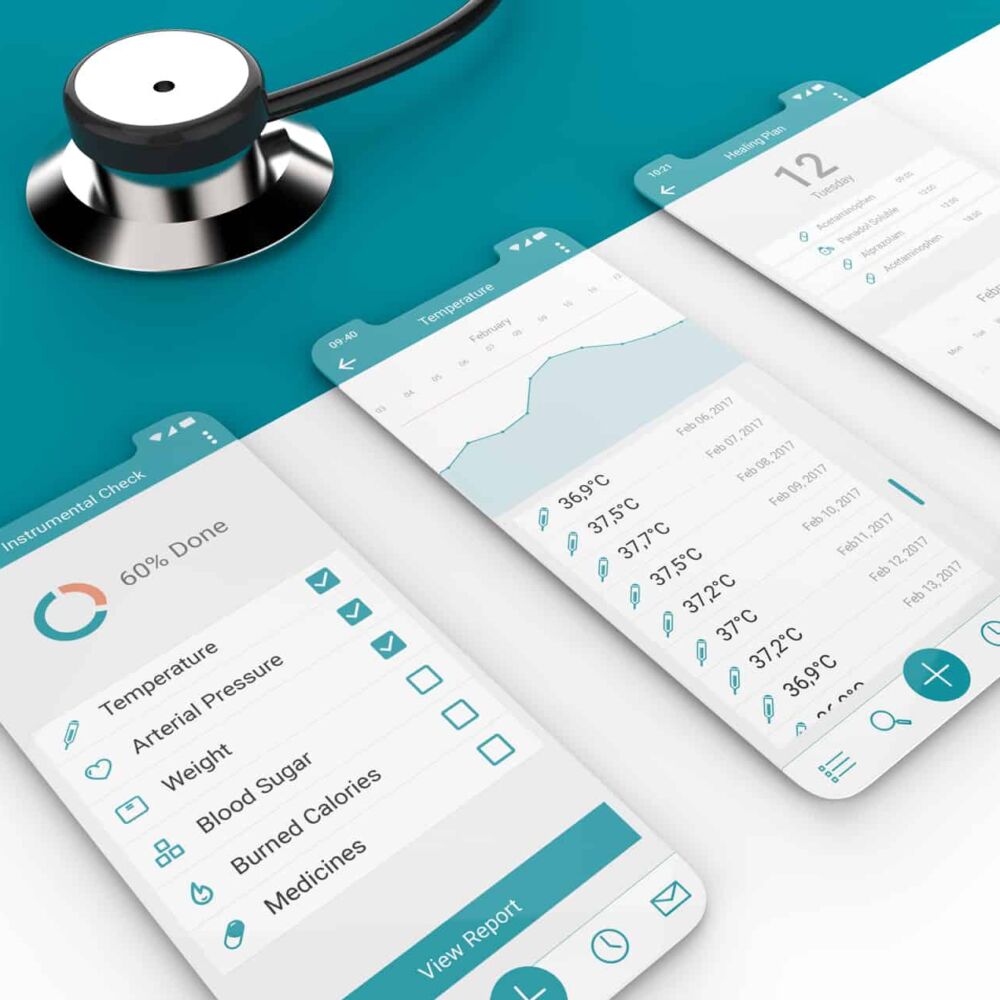 medical application for iOS and Android
The development of a healthcare app requires careful consideration of user experience (UX) and user interface (UI) design. The focus of the design is to create an interface that is both clean and easy to navigate, with the goal of providing a positive user experience for those using the app for their healthcare needs.
One of the key aspects of the UX/UI design is the use of a reassuring color scheme. The combination of teal green, white, and light gray creates a calm and trustworthy atmosphere, which is especially important for an app that deals with sensitive health information. The design also incorporates the right balance between graphic elements and font size to ensure excellent legibility. This is crucial for users to clearly understand the information presented on the app.
The interface is designed to be user-friendly, making it easy for users to access the information and features they need. This is important in ensuring that users can efficiently and effectively use the app to manage their healthcare needs.
Overall, the design of the healthcare app aims to provide a seamless and positive experience for users, giving them peace of mind and making their healthcare journey easier.