Dots.bike booth design at mobile world congress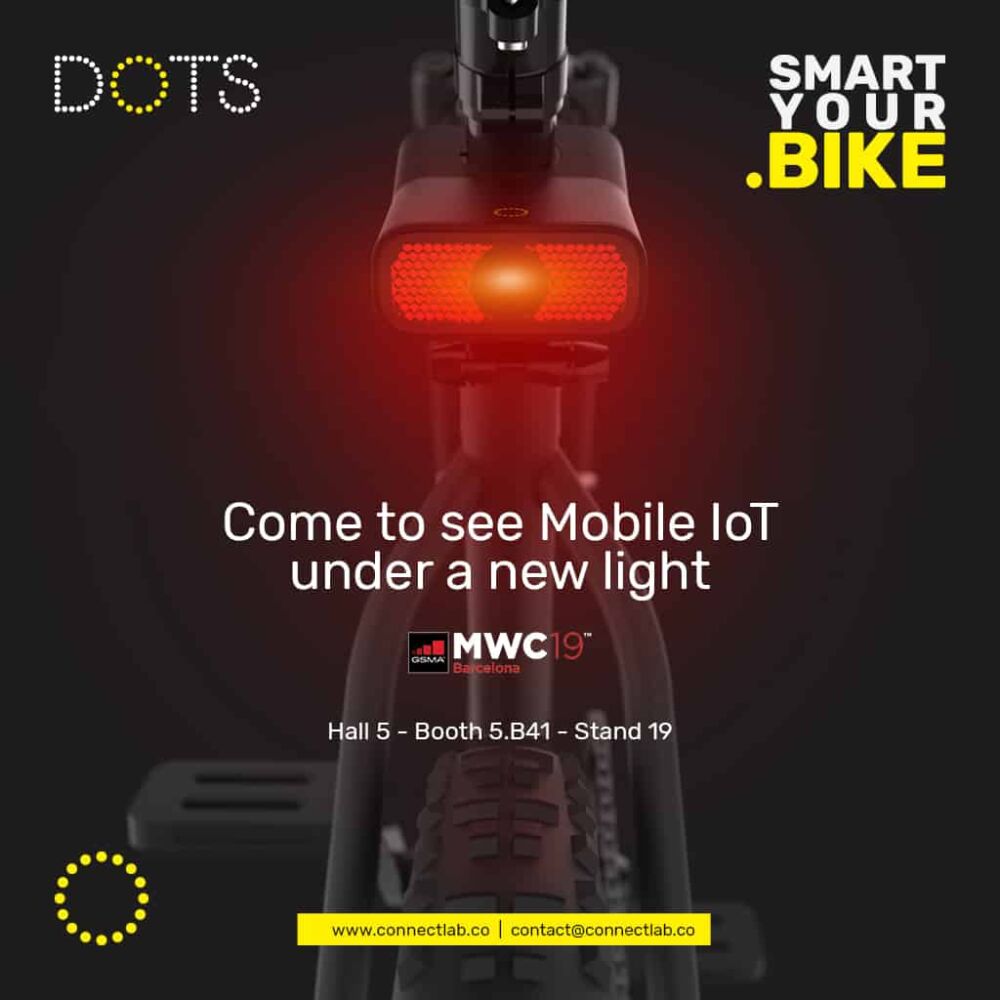 The design of Booth design and communication material for the launch of the DOTS.bike Smart GPS light at the Mobile World Congress in Barcelona was a crucial aspect in promoting and showcasing the product to a wider audience. This event provided an opportunity to connect with key industry players and showcase the latest innovations in the mobile and technology sector.
The booth design was visually appealing and effectively communicated the key features and benefits of the DOTS.bike Smart GPS light. Furthermore the design was consistent with the brand's image and created a positive first impression on attendees. Also it included product displays, interactive demonstrations, and graphics to showcase the product's capabilities and differentiate it from competitors.
In addition to the Booth design, it was important to develop effective communication materials that clearly conveyed the product's features and benefits to attendees. This included brochures, flyers, and posters that highlighted the product's key selling points, as well as product videos that demonstrated its features in action.
In conclusion, the development of a well-designed Booth and effective communication materials was effective in promoting and showcasing the DOTS.BIKE. All in all it helped to attract attendees, create a strong impact, and differentiate the product from its competitors.