Augen display at Fiumicino Airport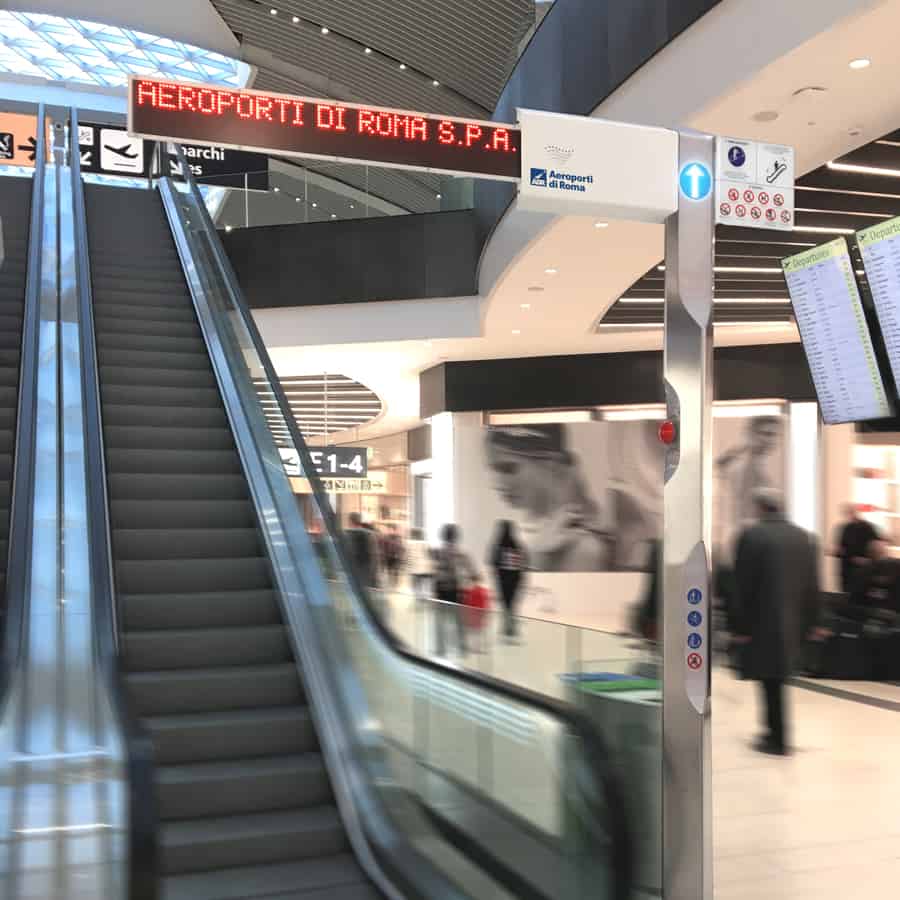 The moving carpet and escalator displays designed by ONdesign for Augen Telematica are a key component in providing information to users in busy public spaces such as airports. The displays are strategically located in front of escalators and forced passages to provide quick access to information. The essential and contemporary design, the use of metallic colors and linear structures make these devices blend seamlessly into the surrounding environment, creating a futuristic and modern feel. The information icons are simple and easy to understand, and are carefully designed to be in line with the official graphics of the airport.
To ensure the safety of the large number of people moving through the airport, the information display also feature a button that allows users to stop the escalators in case of malfunctions or emergencies. These displays provide users with clear and fast information, even in busy and crowded public spaces like the Fiumicino Airport.
By paying attention to every detail, ONdesign has created displays that not only provide accurate and fast information to users but also enhance the overall experience of moving through the airport. The displays are an important part of the airport's overall design, serving as a functional and attractive feature that reinforces the airport's brand identity and commitment to providing a safe and enjoyable experience for all travelers.