For several clients, ONdesign has developed modern websites, easy to view from any device and optimized for search engines. Each our project is taylor-made, we always respond to the customer requirements and apply, with particular attention, usability and accessibility criteria. It is important to implement responsive design to allow a pleasant, easy and correct website navigation even from tablet and next-generation smartphone.
Use innovation to grow your business worldwide
When the customers contact us to create attractive communication projects, we immediately try to perceive their specific demands, the objectives to achieved and the message that they want to convey to the people. This is why we prefer understand their business sector, view their product catalog, evaluate the logo and the already own advertising material. We can realize well-structured and engagement websites, capable of transmitting, especially through the pictures, the company values, the brand identity, the products and services offered. In addiction, our customers can independently manage the content by a simple administration panel: no special technical knowledge is required, update the websites content is very simple even for inexpert people.
An elegant responsive website for Pinard Emballages
The website implemented for Pinard Emballages, expert in high end plastic bottles for cosmetics and perfumery, has been created using responsive web design techniques, in fact it is easily viewable, accessible and navigable even by the mobile device. Keeping in mind the customer needs and business sector, for us it was important to develop an attractive website characterized by a simple navigation structure and the predominance of high aesthetic impact pictures enriched with specific contents and descriptions. Thanks to the expertise of our professional photographers and graphic designers, we were able to ensure high quality images highlighting every detail and feature that make the products unique. Furthermore, we applied digital design, three-dimensional modeling and hyper-realistic rendering tool to contextualize and customize the products. The result of our work was the realization of a website able to communicate and emphasize the identity, the value and the expertise of the customer.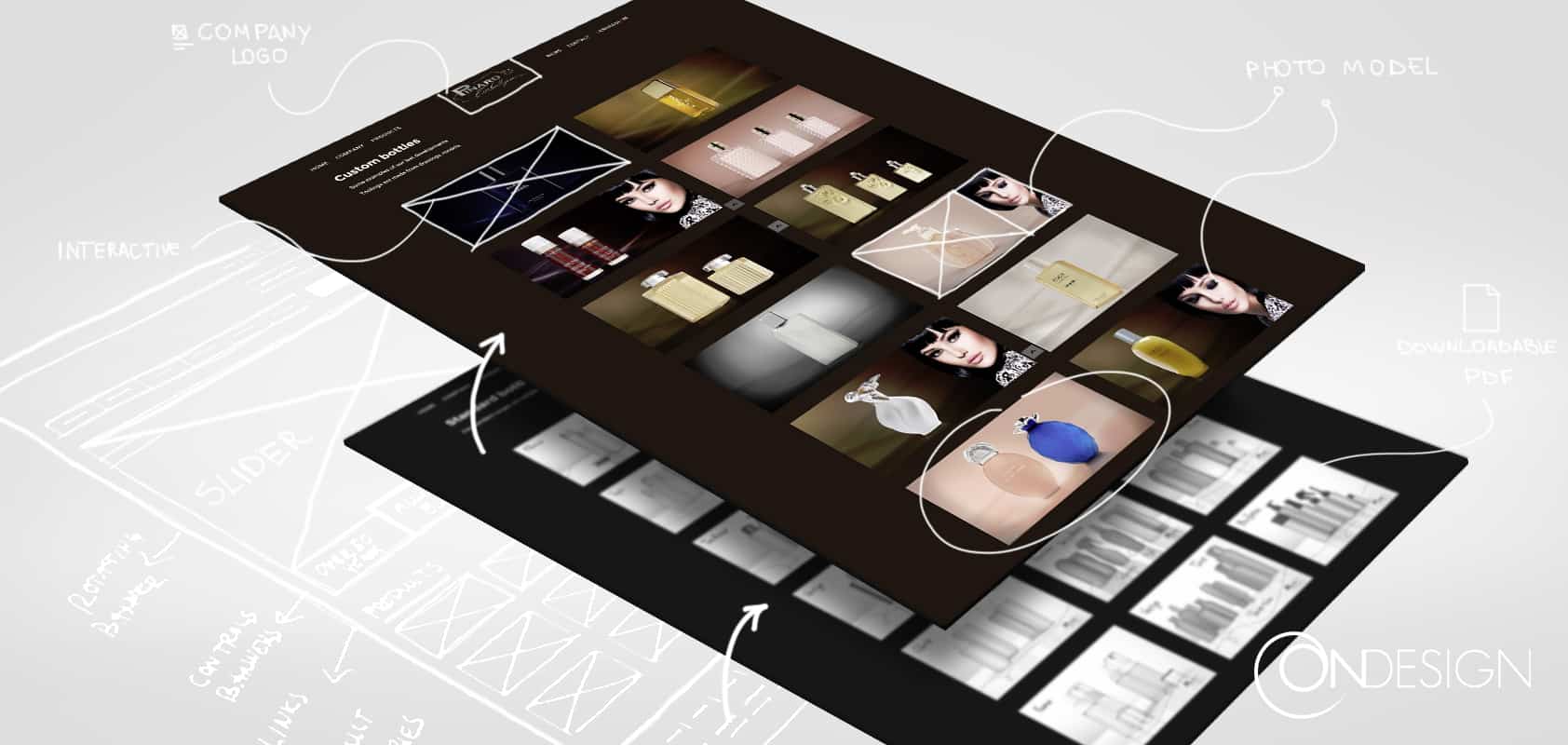 Do you like to be #ONdesignONair ?
ONdesign is always available to be contacted at: