ONdesign is proud to collaborate with Helvei, an innovative and open-minded Company, in its work of rejuvenating the Brand identity. In this process of transformation, we provide a 360° support by taking care of both Corporate and Marketing materials, whether they are printed or digital, static or animated.
Working on the identity, we always enhance the visual connection between the Brand essence and Brand appeal giving the maximum attention to maintain design consistency while opening design doors to the future.
EFFECTIVE VISUAL IDENTITY STARTS with a CONVINCING LOGO
Starting from the visual communication, we elaborated the Helvei symbol, logo, colors, fonts and stationery to create a younger and versatile version that still maintains the Brand heritage and the essential core elements while appearing more dynamic and attractive.
Giving an up-to-date image means also to develop the logo animations that pop right off the screen providing emotional interaction.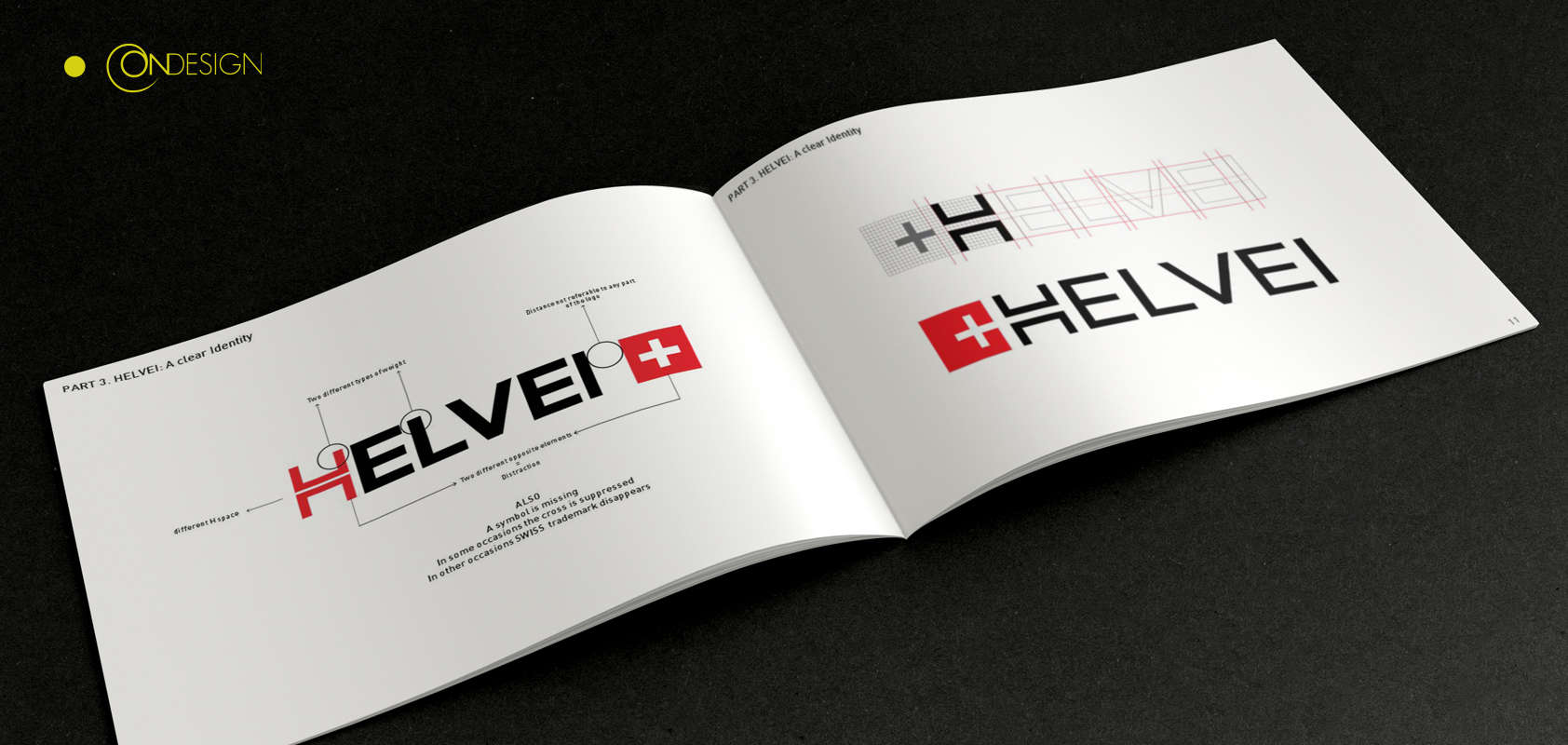 MARKETING COLLATERALS and POINT of SALES
Focused on technology, innovation and quality, Helvei product range is conceived for active, adventurous and smart people and it is made-up 4 complementary product categories to fulfill the most exigent needs and to anticipate new trends of living.
The creation of a new catalogue with a contemporary look and clear contents conveys special interest around innovative qualities and offers. It is conceived to be retained by customers and prospects, who continue to browse and refer to it over time.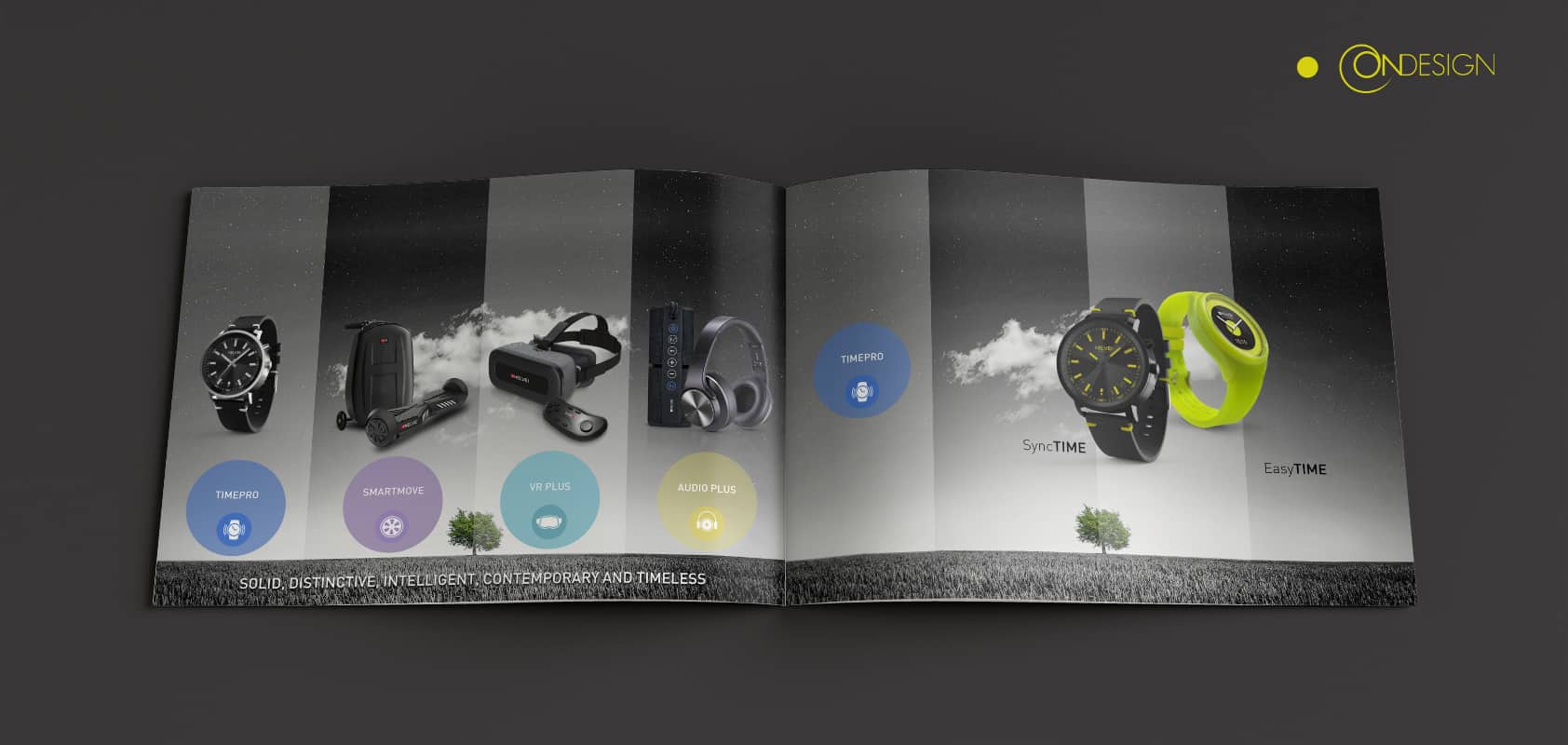 In the Helvei smartwatch category, eye catching Point of Sales for retail stores provide an effective communication and outstanding presentation. Lifestyle elements are combined with detailed product features to offer to customers immediate visual impact and useful answers helping the purchasing.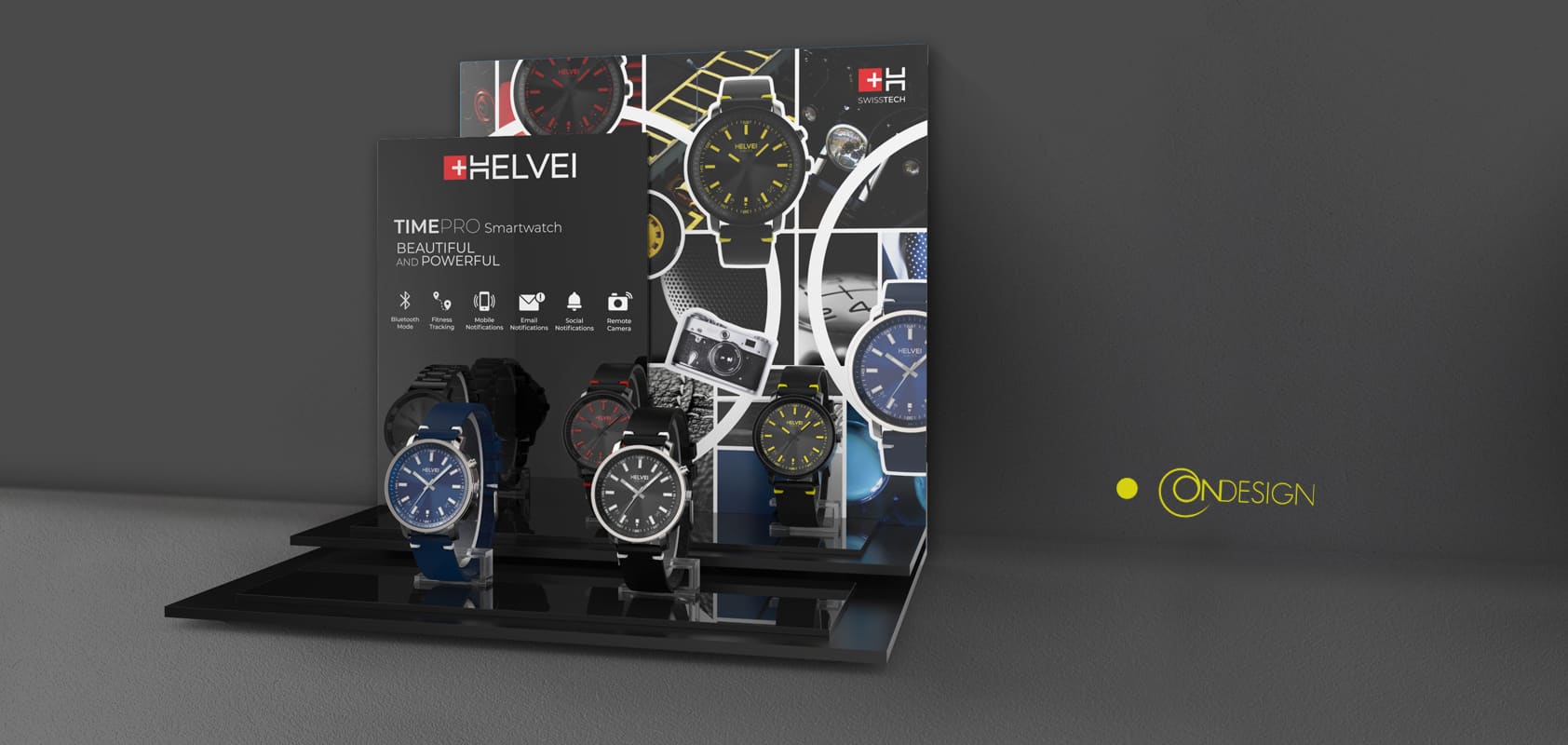 Follow up on LinkedIn ONdesign Italy
Do you like to be #ONdesignONair ?
ONdesign is always available to be contacted at:
Email: info@ondesignitaly.com
Phone: +39 06.64520314
Address: via della Piramide Cestia 1
00153 Rome, Italy